Providing Commercial
Janitorial Services To The
Chicago Metropolitan Area

340 Bennett Road
Elk Grove Village, IL
847.439.1030

Management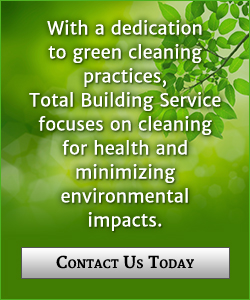 Total Building Service, Inc. prides itself on providing unparalleled cleaning services to its clients by maintaining the highest industry standards. This is achieved through a tiered management style, that oversees and ensures the completion of all duties and responsibilities.
Each job site has a designated Crew Supervisor who maintains daily task consistency and delegates special instructions to his cleaning crew. At the end of each night, the Crew Supervisor conducts a check list to ensure that all tasks and assignments are completed.
Additionally, the Field Supervisor and General Manager work with the On Site Supervisor and staff regularly to further ensure efficiency. During these visits, facility checklists are conducted and results of our services are monitored.
The General Manager takes on the role of delegating duties and following up on their completion. They specialize in creating Total Quality Systems, designed to produce the most efficient cleaning results. The GM and Vice President regularly visit your facility to monitor progress through random inspections.
Our Vice President of Operations has the responsibility of directing all operations, overseeing the team and achieving the high standards of our clients. With over 30 years of experience, he has greatly contributed to our reputation for dedicated and efficient service.
A monthly inspection report is then prepared by the Quality Assurance Manager, which the operations team will review and discuss any areas of improvement during frequent team meetings.